IBM SmartCloud Meetings aren't really that Smart.
Category
None
Went to an IBM SmartCloud Sametime meeting today, via a URL that goes direct to the meeting, decided check my plugins etc. before going into the meeting. I got presented with this dialog: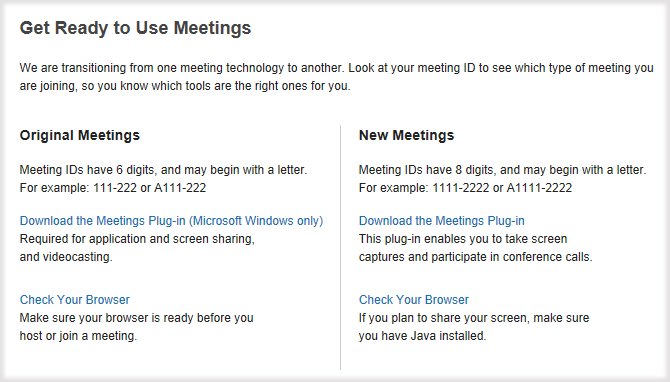 The thing about this dialog is it is totally uneeded, the meeting ID was passed as part of the URL, read the URL with a bit of Javascript IBM and redirect to the correct page automatically. End users shouldn't be expected to figure this out, there's nothing "Smart" about this.
Also don't get me started about how unSmart Mac screensharing is on IBM SmartCloud. Share a frame on a Mac and you can't click through to the app underneath. This is basic expected behavior.